VIA AUDIO – ANIMALORE (Indie/Pop/Electro – US)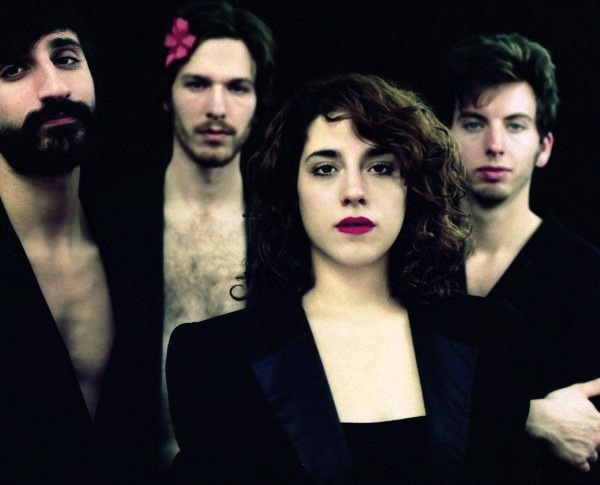 Brooklyn-based four piece Via Audio is Jessica Martins (vocals, keys, guitar), Dan Molad (vocals, guitar, drums), David Lizmi (bass), and Tom Deis (vocals, guitar)… Formed in late 2002 in the basements of Berklee Music School, the band started out performing locally at clubs in the Boston area and released their self-titled debut EP in 2004.
Their smooth and glossy indie pop sound soon gained attention from critics and helped them built a solid fan base. Via Audio found early fans in indie rock peers such as Death Cab for Cutie guitarist Chris Walla and Spoon drummer Jim Eno, who would go on to produce the band's sophomore album, Say Something, released in 2007 on SideCho Records.
Via Audio - Modern Day Saint
After touring for a coupe of years, Via Audio are back with a new full length: Animalore. The album draws on many different genres (too many?) and the end product is a collection of contemporary electro indie songs, with the Via Audio touch. As a sneak peek of the new album, the band decided to give away the song "Babies" via Filter Magazine's site. Its upbeat retro sound is ideal to get a head start on a monday. Listen to it just below…
Find out more about Via Audio on their official site or MySpace. Buy their new album on
Like it? Share it!