WARPAINT – THE FOOL (Folk/Indie – US)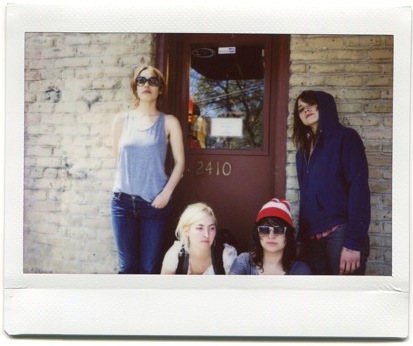 Started in Los Angeles in 2004, Warpaint is an all-girl indie rock quartet that has managed to go through many line-up changes, including actress Shannyn Sossamon and Red Hot Chili Peppers guitarist Josh Klinghoffer, without ever losing their otherworldly and mystical sound. Warpaint weave intricate guitar lines, hypnotic vocals and driving post punk rhythms into sprawling songs that skirt the line between psychedelia and intimacy.
Warpaint - Billie Holiday
In early 2009, their self-released debut EP Exquisite Corpse soared straight to #1 on legendary Los Angeles Amoeba Records' local artists chart. By September 2009, Manimal Vinyl reissued it on CD and vinyl, complete with a new bonus track, "Krimson". Mixed by John Frusciante (Red Hot Chili Peppers), the EP successfully captured the band's sonic textures and playful dynamism.
With a buzz already in the air, Warpaint began to get more and more attention in the US and abroad and they eventually got signed on Rough Trade, who released their long-awaited debut full-length album The Fool in October 2010. Recorded in LA, The Fool was produced by Tom Biller (Beck, Karen O), with further mixes from Andrew Weatherall (New Order, Primal Scream, Bjork) and Adam Samuels (John Frusciante, Daniel Lanois).
Warpaint has toured incessantly over the last couple of years, sharing the stage with the likes of The xx, Band of Horses, Yeasayer, Akron/Family, Javelin, and The Walkmen.
Check out Warpaint's official site for more info or show them some MySpace love.