WHITEY – LOST SUMMER (Indie/Alternative – UK)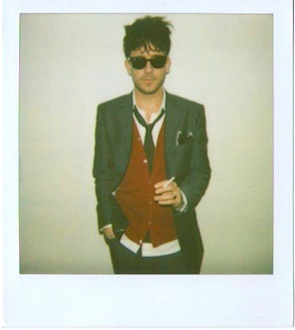 UK-born Berlin-based multi-instrumentalist Whitey (real name Nathan Joseph White) is a totally self-taught artist who sings, programs, plays guitar, keys, bass and drums. Adept at twisting genre boundaries, he has always been ahead of the curve, experimenting tirelessly with different techniques and styles.
Whitey's new full-length album, called Lost Summer, was released independently via Bandcamp last May 19th "after several months of terrible record deal offers, talking to tasteless arrogant A&R's and knocking on closed doors" (Whitey's words). Released with no record label support, no press agent, no advertising budget, it will rely on word-of-mouth, radio stations and other media to spread to the masses…
If you like what you hear, check out an old favourite "Stay on the Outside", featured on Kitsuné Maison Compilation 4 back in 2007 and later included in Whitey's own compilation of rareties and B-sides Great Shakes Volume 2.
Whitey – Stay On The Outside
Stay in touch with Whitey on Facebook and buy his music, including the new album, on BandCamp.