WILDBIRDS & PEACEDRUMS – RIVERS (Alt/Indie – Sweden)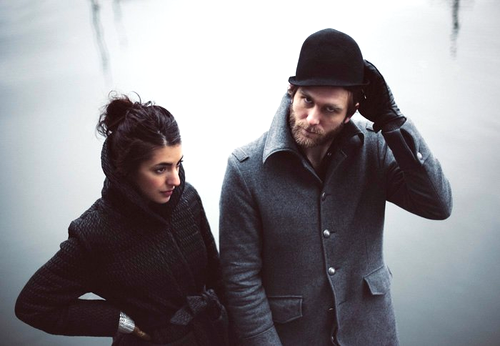 Wildbirds & Peacedrums are a contemporary experimental two piece hailing from Sweden consisting of singer Mariam Wallentin and drummer Andreas Werliin. Their "instruments" consist of her powerful vocals and his unorthodox juxtaposition of percussion and drums, resulting in a powerful, innovative sound.
The track below is taken off the duo's critically acclaimed fourth album Rivers. It was remixed by Fodral, who masterfully duplicated the steel drums intro and added layers of cosmic synths to enhance Wallentin's vocals.
Wildbirds & Peacedrums - The Well (Fodral Remix)
While W&P's music lends itself very nicely to remixes of all kinds (see remixes by The Field, AU or WhoMadeWho), it is even more haunting and mesmeric in its raw form. But don't take my word for it, the Observer Music Month describes their debut album as a "heady brew of pagan blues, spiritual pop and ecstatic soul music.Something to be treasured"
Wildbirds & Peacedrums - My Heart (Radio Version)
Check them out on MySpace or visit the official site. Buy the music on