WOOLFY – IF YOU KNOW WHAT'S GOOD FOR YA!! (Electro/Deep House – US)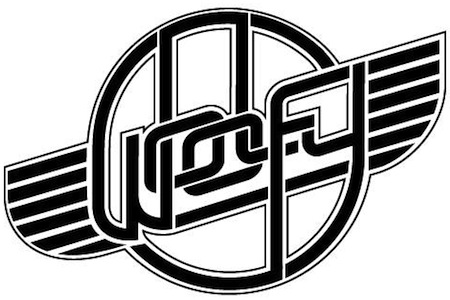 Originally hailing from London, Woolfy started hitting the clubs in Los Angeles as a teenager and by the time he turned 19 he already knew DJing was his destiny. So he bought a couple of turntables and before you know he was playing his first gigs around LA!
The rest is history: he founded the deep house & funk club Pressure, became a resident DJ at the legendary Café-Club Fais Do Do and started the duo Projections with Danny Hastie in 2000, as well as the underground band Sounds From The Ward. If the latter remained dormant, Projections went on to sign with Guidance Recordings and subsequently released the album Between Here & Now in 2002 and a handful of singles, giving Woolfy some well deserved exposure on the club circuit and amongst electronica enthusiasts.
While in New York around 2004, Woolfy met DJ Spun of Rong Records playing at his local. A few bottles of rum later, a deal was struck to release Woolfy's first solo single "Oh Missy", as a split single with Projections. Fast forward to 2009 and the release of the album If You Know What's Good For Ya!! including standout tracks "Odyssey", "Looking Glass" and "Two Far Gone"…
With influences ranging from dirty disco and 80s music to English punk, pub funk, Woolfy's sound is polished and mature but also full of emotions. You can sample more of his music, as well as a few Projections tracks, on Woolfy's MySpace. Buy the music on