X-WIFE – INFECTIOUS AFFECTIONAL (Indie/Rock – Portugal)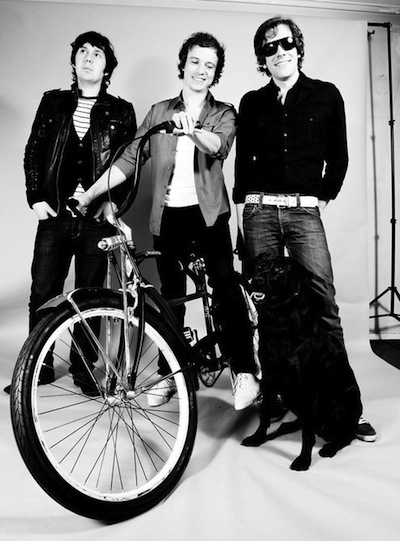 X-Wife is João Vieira (vocals and lead guitar), Fernando Sousa (bass) and Rui Maia (synths and keys). Formed in 2002 in Porto, the band is built on the post-punk inheritance of bands such as Suicide or Gang of Four.
They have released four full-length albums and played over 250 shows across Europe and North America. Their 2008 album Are You Ready For The Blackout was voted among the year's best releases by Portuguese press and got rave reviews all around the world (including heartfelt praises from LCD Soundsystem's James Murphy, no less!).
In their last album, Infectious Affectional, released in May 2011, X-Wife fashion themselves as the Portuguese alternative to British electrorock bands such as Foals or We Have Band. Juggling with new wave worthy synths and post-punk riffs, the trio weaves together these different influences and delivers ten tracks that are pulsing with raw energy.
"Stay In" (above) is a good example of X-Wife's buoyant sound, and so is the electro-infused "Keep On Dancing" (below). The latter was actually the album's lead single and you can easily understand why. With its funky guitar riffs and cool vocals, this swirling indie rock anthem is a dancefloor call to arms!
For the curious out there, you can stream Infectious Affectional in its entirety on X-Wife's SoundCloud. You can also get plenty of info and updates on their official site or MySpace. To buy their music, head over to