XUMAN – PANIC (Electro/House – Russia)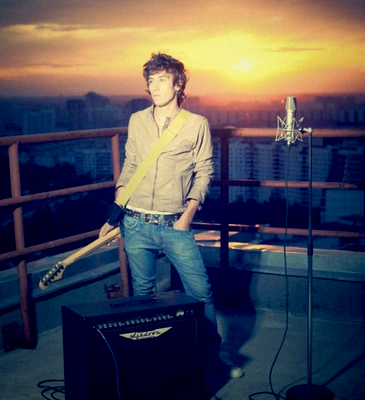 Hiding behind the moniker Xuman is Russian indie electro-rock musician and singer Alexander Xuman.
Alex started experimenting with music at an early age, recording his father's guitar and his brother's voice with a small Panasonic tape recorder. Even now, Alexander hasn't lost his passion for experiments but he carries them out at a spacious recording studio with fellow musicians.
Xuman is deeply influenced by different genres in electronic music: house, minimal techno, electro, IDM… In the past ten years, Alexander has performed as a DJ in many clubs, in Russia and abroad, but he has also released several tracks and remixes. Not until 2007 did Alexander come to realise that the whole rock aesthetics was as important to him as dance culture and that he wanted to blend the two together in his project Xuman. He is now recording his first solo album, which should be out sometime this year, and he has graced us with the first single "Panic". This track is catchy, fun and full of warm synth goodness – and what a hook!
Besides his solo project Xuman, Alex also plays an active part in electro trio The O and rock band Camel in Space. He is also behind a record label, which supports the work of other artists such as On-The-Go, Bajinda Behind The Enemy Lines and Mujuice. To get a glimpse of what the label puts out, check out the compilation Tales, now available on