YAEL NAIM (Acoustic/Folk/Pop – France)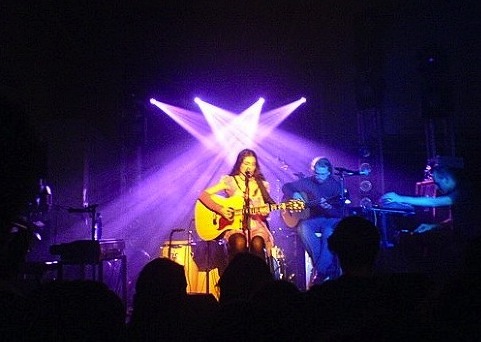 Yael Naim was born in Paris in 1978 but only spent the first four years of her life there. At age four she  moved to Ramat Hacharon, a small town not far from Jerusalem, with her parents, of Tunisian origin.
Singer-songwriter and pianist, Yael met percussionist David Donatien, a musician and percussion player, with whom she recorded, arranged, and produced the songs that make up her first studio release. During the 2 years they spent in a home studio in Yael's own appartment, they created an album full of finely crafted songs sung in Hebrew, English and French. The songs mix folk and pop with delicate arrangements and a very intimate and personal sound.
Show Yael Naim and David Donatien some love on MySpace and buy the album on