YEASAYER – HENRIETTA (Indie/Alternative – US)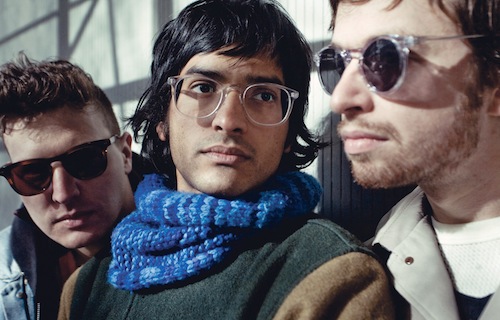 Brooklyn natives Yeasayer finally announced details of their forthcoming album Fragrant World, to be released on August 20th in the UK and one day later in the US. Following their glorious 2010 sophomore album Odd Blood, the new record will feature 11 tracks that "try to capture the schizophrenia of what it's like to be alive today", co-frontman Anand Wilder explained in an interview with Under The Radar.
Produced by Yeasayer and recorded in Brooklyn at Mexican Summer's studio and Plantain Studios with DFA collaborator Abe Seiferth, Fragrant World is seething with sonics that construct original songs that act together and also in a solo existence, expanding a little more with each play.
To hype up the release, the band recently snail mailed 200 random fans physical CD's of their new song "Henrietta" and encouraged them to share it. The track quickly spread across the internet and it is now available for free on Yeasayer's official site.
The trio will be touring throughout the US in June, followed by dates in Europe in July and August. Don't miss out! Get the full schedule on their Facebook and purchase their music on