YULES – STRIKE A BALANCE (Indie/Folk – France)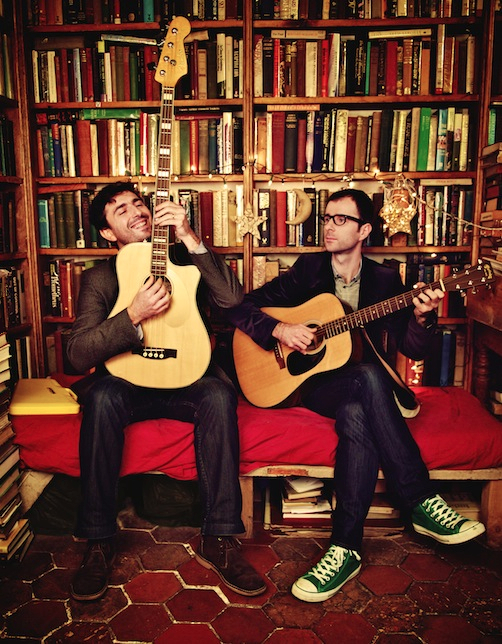 Brought up in a house full of vinyls, with a father who worshiped Paul McCartney and Leonard Cohen and a mother who could listen to Simon & Garfunkel for hours, siblings Guillaume and Bertrand Charret (aka Yules) were always surrounded by music, books and instruments.
Early on, they grabbed a guitar and bass and started to explore all the variations of  American folk and British pop music. They grew at their own pace and developed a sound of their own, which has sometimes been compared with bands such as The Shins or Kings of Convenience.
Yules - Absolute Believer
Yules write pop songs that are rooted in the traditional folk and rock music, but never nostalgic. Their sound looks ahead and is as modern as could be. On their new album, Strike a Balance, they show that they are equally comfortable writing melancholy love ballads, introspective songs or elegant upbeat tunes.
The album, which came out last October, is the result of countless hours spent in the studio rehearsing, experimenting, recording and tweaking buttons until perfection would finally come out of the speakers. Now that the record is out, Yules are taking their songs to the stage and sharing them with the audience. You can check out all the tour dates on MySpace.
For more info, have a look at the duo's official site and support their work by buying their album on
Like it? Share it!