DRAGONETTE – RIGHT WOMAN (ElectroPop – Canada)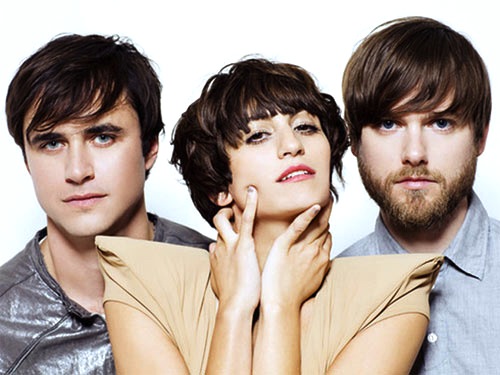 Canadian new wave revivalists Dragonette unveil their new track "The Right Woman", the first taste of their highly awaited third album. It is featured on Diane von Furstenberg's Women's Day compilation Proud to be Woman Vol. 3 and all proceeds will go to an organization dedicated to empowering women worldwide.
Produced in collaboration with Felix Bloxson, who usually works under the Plastic Plates moniker, "The Right Woman" is Dragonette's first original new track since the summer of 2010 (Our Summer/Volcano single). With its nice combination of punchy beats, glittering synths and sultry vocals, this song proves Dragonette are back in good form!
To celebrate this release, here's a couple of Dragonette goodies: the first track is the band's classic hit "I Get Around" remixed by Midnight Juggernauts, the second is a pumped up remix of "Pick Up The Phone" by Van She's own Michael DiFrancesco.
Dragonette - I Get Around (Midnight Juggernauts Mix)
Dragonette – Pick Up The Phone (Michael Van She Remix)
The gang are also hitting the road to play a combination of new tracks and old favorites, stopping at SXSW and Coachella along the way. Check out Dragonette's official site or Facebook for more info. Buy the music on