JONQUIL – POINT OF GO (Indie/Pop – UK)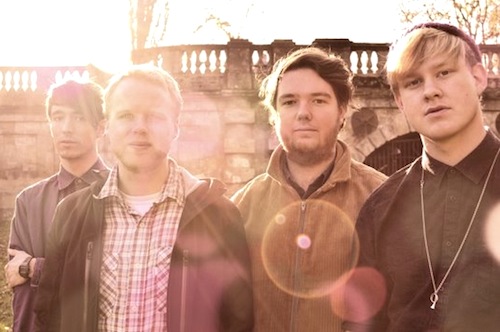 After the sweeping success of their 2010 EP One Hundred Suns, the boys from English indie collective Jonquil are finally back with a batch of amazing new tunes! Fuelled by jubilant melodies, their new album Point Of Go conveys so much positive energy that it will make (almost) anyone smile and bob their head to the rhythm.
For this album, Jonquil took to a farmhouse studio to create something with a more professional construction and they completed the project in about six weeks. The result of this creative immersion is 11 infectious tracks that clearly bear the imprint of frontman Hugo Manuel (aka Chad Valley). It's a triumph of a record which oscillates between larger-than-life choruses and euphoric synth lines, with bittersweet undertones looming under the surface. With the right kind of media exposure, Point Of Go might well turn into Jonquil's first mainstream success.
To hype up the release, Jonquil commissioneda couple remixes of first single "It's My Part". The remix below comes courtesy of Baltimore-based sound scientist Co La.
Jonquil - It's My Part (Co La Rave On Your Breath Mix)
Bonus track: "Mexico" released last summer as a split 7″ with Serious Lover and now included on the album…
More info and music on Jonquil's Facebook or Tumblr. Buy all the music on