ADRIAN LUX – TEENAGE CRIME (House/Electro – Sweden)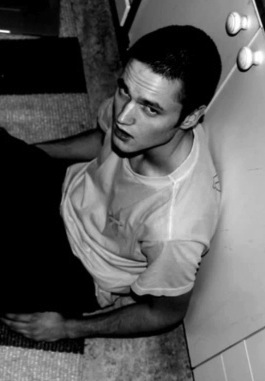 Adrian Lux is a young dance music producer and DJ based in Stockholm and he is part of the La Vida Locash movement. The son of two musicians, Adrian started DJing when he was only a teenager, soon establishing himself as a dancehall prodigy. Adrian loves creating sounds that could be described both as minimal and grandiose.
You might remember his club hit "Can't Sleep", which was featured on umstrum||music just about a year ago. Well, Adrian is no one-hit wonder and he's got plenty more nice tunes in his catalogue. It's time we took a good look at his work. First of all, his first single "Strawberry" (LaVidaLocash, 2008), here remixed by Marcus Rombo.
Adrian Lux – Strawberry (Marcus Rombo Remix)
Last February, Adrian Lux became the first Swedish artist to sign an exclusive album deal with American record label Ultra Records, thereby joining world-class dance acts such as Basement Jaxx, Calvin Harris, Benny Benassi and Deadmau5. Rumour had it then that he was going to release his next single "Teenage Crime" on Ultra Records. Unfortunately, this massive house tracks, with looped vocals, acoustic guitar breakdown and warm beats, has yet to be released…
Adrian Lux – Teenage Crime (umstrum Radio Edit)
With his crew Le Choix (the new dance music movement) Adrian has been blowing up Sweden's and Europe's best dance floors for over three years. Be sure to catch him if you get the chance and listen to more of his music on MySpace. Watch the video for "Can't Sleep" HERE and buy his music on