ALEX WINSTON – VELVET ELVIS EP (Pop/Indie – US)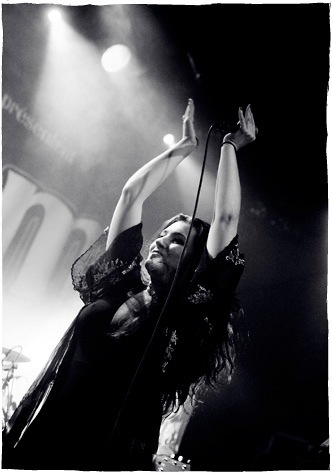 At only twenty one years of age, Detroit-based artist Alex Winston has a lot going for herself. A talented  songwriter and guitarist, Winston released her debut single "Choice Notes" back in August 2010 on HeavyRoc Music, followed by the Sister Wife EP in February 2011. Produced by New York electronic music duo and producer-du-jour The Knocks, this critically acclaimed EP was a collection of tender tracks swathed with infectious sunny melodies and complimented with propelling drum beats.
Now the young lady is in the spotlight again with the imminent release of her brand new EP: Velvet Elvis. Scheduled for release on September 19th via Island Records, it will feature the title track and a couple of lush remixes. On remixing duties, we have remix collective extraordinaire RAC who have created a super cute and catchy rework of the original, with tropical-infused beats and an irresistible hook. The icing on the cake is that RAC are currently giving away this great remix for free on their Soundcloud!
Alex Winston - Velvet Elvis (RAC Remix)
If you like what you hear, you're in for a treat. We've got a couple more tunes for you! The first is a electro disco remix of Alex Winston's poppiest and most addictive song "Sister Wife" and it comes courtesy of Moonlight Matters (aka Sebastiaan Vandevoorde).
Alex Winston - Sister Wife (Moonlight Matters Radio Remix)
Finally, check the original version of "Velvet Elvis". Definitely worth your time!
Find out more about Alex Winston on MySpace and/or buy her music on