ANGUS & JULIA STONE – BIG JET PLANE (Indie/Folk – Australia)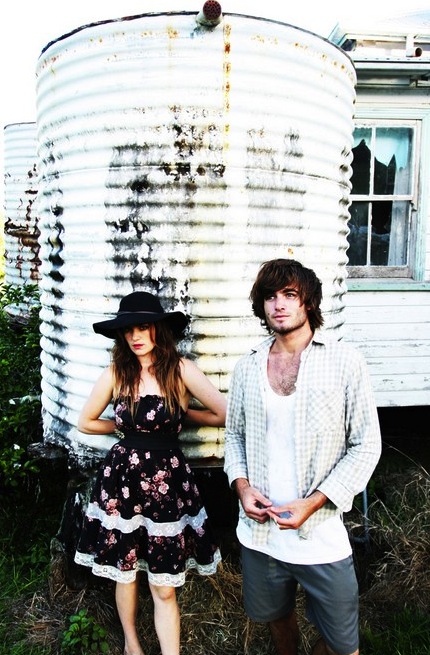 With Angus and Julia Stone everything stays in the family. Born in Newport, Australia, they spent a few years performing as solo artists at open mic nights. Then, in 2006 they decided to start playing together. In terms of composing the material, they write on their own but then work together on structure and harmonies. Their critically acclaimed debut, A Book Like This, showed how well these two exceptionally gifted musicians work together. With the most basic tools, they convey myriads of emotions. Their catchy melodies and sparse arrangements are wrapped around straightforward simple stories: stories of love, yearning and trust.
Angus and Julia Stone - The Beast
Over the three years following their first release, Angus and Julia embarked on a tour around the world, venturing everywhere from the Scottish Highlands to the heart of the USA. Travelling has been an integral part of the Stone's musical story so its not surprising they decided to record their new album in a number of diverse locations around the globe: studios in Brooklyn, Queens and London (their second home), a sawmill in Cornwall and a water tank in Coolangatta (near Brisbane in Australia).
Last March they finally released their highly anticipated sophomore album Down The Way. On this new record, they make their debut as producers and expand their sound with more vivid textures and richer arrangements. But their new found confidence and maturity doesn't harm the spirit of their songwriting. One can still feel the same sense of innocence and warmth that pervaded their debut.
Angus and Julia Stone - Big Jet Plane
Once again the duo share song-writing duties on the album's thirteen tracks. Oscillating between hope and sorrow, darkness and light, touches of piano and guitar chords, Down The Way is a musical journey (or maybe more like a dream) that is as much Angus and Julia's personal journey as ours.
Find Angus and Julia Stone on Facebook or check out their official site. If you like the tracks above, buy Angus and Julia Stone's music on