ARCHITECTURE IN HELSINKI – MOMENT BENDS (Indie/Pop – Australia)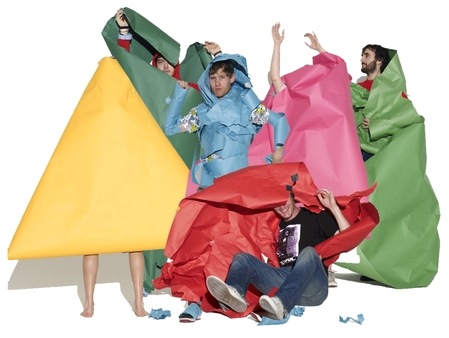 Nearly four years after their last album, Places Like This, Architecture in Helsinki are finally back with a brand new record. The Melbourne-based electro indie outfit, which made their debut in 2003 with the  pop-infused Fingers Crossed, recently announced that they would release their long-awaited fourth studio album in April in Europe and May in the US.
Architecture in Helsinki's new full length, entitled Moment Bends, was recorded over the past two years in the band's own studio and according to band leader Cameron Bird it reflects AIH's obsession with pop music and their desire to get lost in an album that encapsulates all their feelings and emotions.Check out the first single "Contact High" below…
Architecture in Helsinki - Contact High
Originally comprised of three childhood friends Cameron Bird, Jamie Mildren and Sam Perry, AiH became a hobbyist combo in the year 2000, and has morphed through as many as six different line-ups during its tenure, always centered around the songwriting and singing of Cameron Bird. The band currently consists of Cameron Bird, Kellie Sutherland, Sam Perry, Jamie Mildren and Gus Franklin.
They have released three albums to date, Fingers Crossed in 2003, In Case We Die in 2005 and Places Like This in 2007, each of which has seen the band navigating completely different musical terrain. Let's reminisce with two excellent tracks "That Beep" and "It'5"!
Architecture in Helsinki - That Beep
Architecture in Helsinki - It'5! (Poutine Dream Mix)
Find AIH on MySpace. Their music is available for download at