BAG RAIDERS – WAY BACK HOME (ElectroPop – Australia)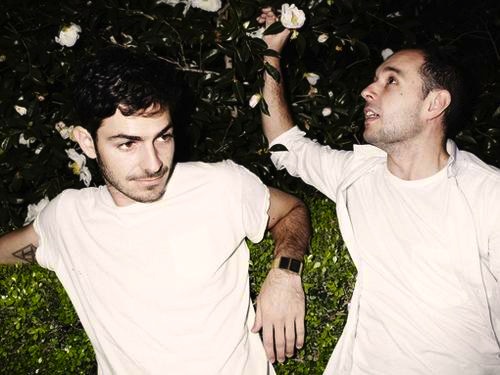 After wowing us with their gorgeous single "Shooting Stars", which was on heavy rotation for months at umstrum||music, Bag Raiders are finally ready to deliver their long overdue self-titled debut album. Scheduled for release next month, the album comes backed by a wonderful new single "Way Back Home", unleashed to radio on August 9. This swirling anthemic affair is a dancefloor call to arms (or hands in the air), with a beautifully moody performance by Martin Solomon from Sydney band Wim, who broods his way through a poignant display of affection, percussion and ecstasy.
Bag Raiders are the combined talents of Jack Glass and Chris Stracey. Their aural gems have won them the endorsement of Sydney label Bang Gang 12s and in the past few years they have remixed tracks for Cut Copy, Midnight Juggernauts or Kid Sister. With their DJ gigs, they reached every dangerous, dark and smokey corner of the world, making them a household name among in-the-know indie kids.
For their debut album, Bag Raiders enlisted a handpicked selection of guest artists: Dan Black, Rhys Taylor (Ted & Francis), Simon Jones (The Holidays), Gisselle Rosselli (the voice behind Flight Facilities' hit single "Crave You") and Martin Solomon (Wim). The record spirals into a matrix of colour full of sing-a-long choruses, deep-breath anthems, blissful chill and pure dancefloor energy.
Find Bag Raiders on MySpace. Buy all their music on