BEDOUIN SOUNDCLASH – LIGHT THE HORIZON (Reggae/Downtempo – Canada)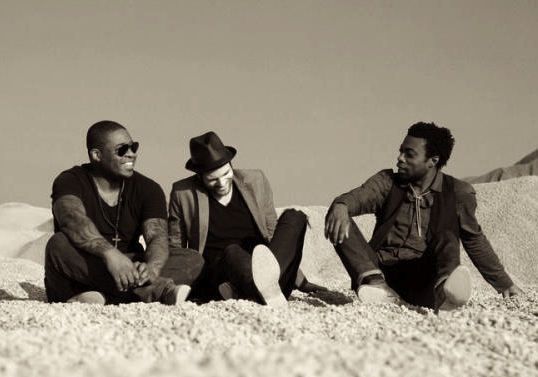 Two years after their third album, Street Gospels, which yielded hits such as "Walls Fall Down" and "Until We Burn In the Sun (The Kids Just Want a Love Song)", Bedouin Soundclash announce the release of their new album Light The Horizon.
The band, originally from Kingston, Ontario, met while attending Queen's University and the lineup remained unchanged until January 2009, when drummer Pat Pengelly decided to leave. It took a year for Jay Malinowski (vocals and guitar) and Eon Sinclair (bass) to find a replacement but finally in February 2010 Sekou Lumumba became the new official drummer of the band, starting off by joining them in Vancouver for the 2010 Winter Olympic performances.
Bedouin Soundclash - Shelter
Light The Horizon charts a new course for Bedouin Soundclash, more positive and confident than ever. According to Eon the new album is "a really optimistic and hopeful record. (…) We're just feeling more self-assured and more confident in doing what it is that we do in Bedouin Soundclash. It's positive and optimistic and forward-looking." Here is one of the nicest tracks on the album. It strays away from their expected sound with the progressive percussion and awesome featured vocals of Coeur De Pirate.
Bedouin Soundclash - Brutal Hearts (Ft Coeur de Pirate)
Get more info on Bedouin Soundclash's official website or MySpace. You can buy all of their music on