BODY LANGUAGE – SOCIAL STUDIES (Electro/Indie – US)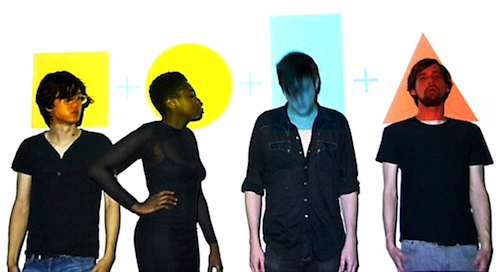 Brooklyn's own Body Language has risen from the underground armed with synths, vocoder, glockenspiel, percussion, and three graceful voices. Their original music was born from weekly dance parties set up by Grant Wheeler and Matt Young, who quickly enrolled glockenspiel guru Angelica Bess and drummer Ian Chang. Their efforts, which illustrated their life in Brooklyn, were delivered in the five-track Speaks EP.
After collaborating with such wildly different artists as Theophilus London, Machinedrum or Passion Pit and sharing stage with the likes of Zero 7, Sia, Little Boots and SVIIB, Body Language released the Social Studies EP last October. This mini album is a fitting followup to their 2009 debut, applying a refined pop palette to their synth-laden melodies, head-circling hooks and neon-lit grooves.
"The title sums it up perfectly," explains Grant Wheeler. "Depending on the day, we're producing indie music, DJing house, disco and Detroit techno, or writing pop songs on the piano. So we wrapped our record up like a tidy textbook of genres, or different cultures in a social studies class."
Body Language - Social Studies (Plastic Plates Remix)
Body Language - You Can (Willy Joy Remix)
Check out Body Language's official site or MySpace for more info. Download the album on their Bandcamp or on