saturday nite with… CASIOKIDS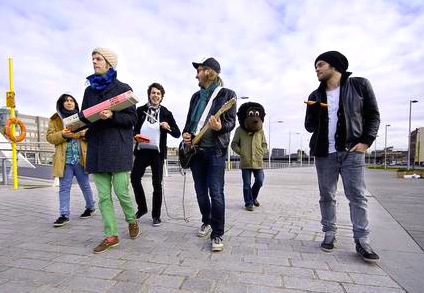 Bergen-based electro outfit  Casiokids is more than just your regular alternative electronica band. Formed in 2005 on the eastern shores of Norway, this five-piece makes music that ranges from  childish naivety to dark, harder grooves. It's imaginative and quirky but also utterly genuine.
Their songs use a lot of borrowed sounds and unusual instruments: cassette-recorder, cello, melodica, guitar, congas and synthetic beats are all part of the instrumentation. They also often use samples taken from Norwegian children radio shows, cassette-books and interviews…
Casiokids - Finn bikkjen!
Casiokids are currently signed with Moshi Moshi Records. After releasing the single "Grønt lys i alle ledd/Togens Hule" in the United Kingdom, the band was described by NME as "the best thing to come out of Norway since black metal". The band has sometimes been compared to fellow Norwegian artists The Whitest Boy Alive, Röyksopp, and Annie.
Their latest release, Topp Stemning På Lokal Bar, came out last August and included the song "Fot i hose", which was listed by NME as the 4th best new song of the week.
Casiokids on MySpace. Buy the music on