THE CAST OF CHEERS – FAMILY (Indie/Pop – Ireland)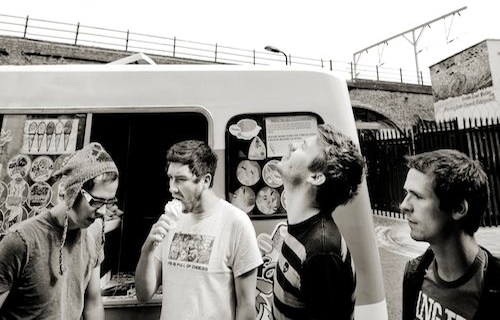 A great name, catchy songs and instant acclaim has established Dublin four-piece The Cast Of Cheers as a firm favorite with music critics and fans alike and a band you will be hearing much more.
In 2010, the band quietly released their debut album Chariot. Not ones to rest on their laurels though, front men (and brothers) Conor and Neil Adams, bassist John Higgins and drummer Kevin Curran are now gearing up for the follow up. The first taste of Cast Of Cheers' second full length is the single "Family", out now via School Boy Error.
The Cast of Cheers - Family (Royal Scams Remix)
The Cast of Cheers are currently on tour all across Europe. For tour dates and info, check out the band's official site of Facebook. Buy on