CLOCK OPERA – LESSON No. 7 (Indie/Rock – UK)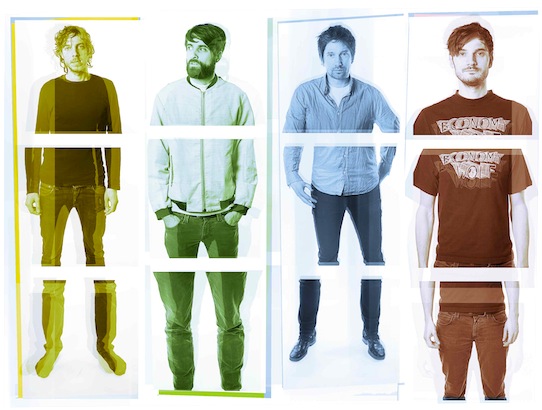 After months of teasing and rising expectation, London-based four piece Clock Opera finally released their brand new EP Lesson No. 7. Out on Moshi Moshi / Island Records since October 3rd, the record includes the title track, a remix by fellow Londoner Tom Vek and another new original song: "Seven Hours". Clock Opera are generously giving away for free Tom Vek's superb remix of "Lesson No. 7" in exchange for your email address. Visit their official site to get your free download!
Clock Opera - Lesson No.7 (Tom Vek's Tripping Mix)
You might remember Clock Opera from their critically acclaimed singles "White Noise", "A Piece of String", "Once And For All" and "Belongings". With every new release the band, spearheaded by Guy Connelly,  showcased their own personal blend of frenetic, bleep-ridden synth-rock, a sound they also recreated live on stages across the UK, Europe and further. But you might also know Clock Opera for their very good remixes: Marina & The Diamonds, The Golden Filter, Architecture in Helsinki, Au Revoir Simone, Metronomy and The Phenomenal Handclap Band are amongst the artists who put their music into Clock Opera's expert hands…
Word on the street is that the Lesson No. 7 EP is just an appetizer for Clock Opera's debut album, which should be out sometime in early 2012. No official release date has been announced yet so one can only hope… In the meantime, here's the song "Belonging" as a bonus just for your ears!
Show Clock Opera some love on MySpace or check out their official site and buy their music on