CLUB 8 – ABOVE THE CITY (Indie/Pop – Sweden)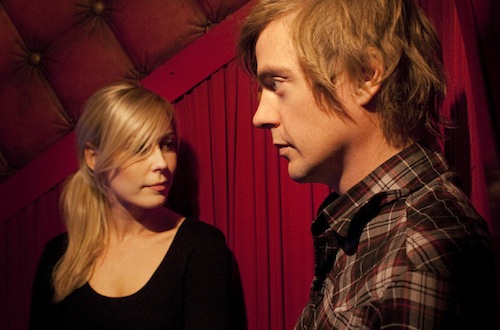 Swedish duo Club 8 consists of vocalist Karolina Komstedt and multi-instrumentalist Johan Angergård (also known for his work with Acid House Kings or The Legends). Ever since they started making music together back in 1995, the pair have embraced musical genres ranging from chamber pop to disco chic, from bossa nova to trip-hop and pretty much every thing in between.
Their eighth album, Above The City, released on Labrador, is just as stylistically diverse as their previous works. It incorporates, among other things, a children choir, Russian field recordings, samples from erotic movies and constructions sites, recorded in various places such as basements and staircases to get the right sound.
On the album, Club 8 largely maintain their distinctive elegance and familiar low-key reserve, but without ever losing focus of those vibrant yet melancholic pop melodies that strike straight at the heart.
For more info and music check out Club 8's Facebook or visit the band's official site. You can buy Above The City from Labrador's online store or download it on