CLUB 8 – THE PEOPLE'S RECORD (Pop/Indie – Sweden)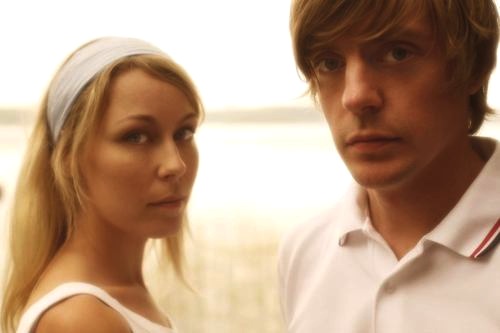 Club 8 are an indie pop duo formed in 1995 in Stockholm by Karolina Komstedt (from the band Poprace) and Johan Angergård (Acid House Kings, The Legends, Poprace). They released their first single "Me Too" and debut album Nouvelle on Siesta before deciding to move on to other labels. Their sound at that point could almost be categorised as anorak pop with influences from Sarah bands, Jim Ruiz and The Smiths.
In 1998/1999, their 2nd album The Friend I Once Had and the single "Missing You" was released. This song became a club and indie-radio hit in Spain and somewhat of a college radio fave in the US. The band started playing live. Their first gig was in New York in 1999. Their sound had by now developed into a more bossa nova and dance oriented one.
Their seventh album, The People's Record, was released in May 2010 on Labrador Records. Cooked up in their famous Summersound Studios, the album mixes Dub, C-86, triphop, chill out, 80's and bossa nova, but without ever losing focus on those wonderfully Scandinavian and melancholic pop melodies. The first single from the album was "Western Hospitality" and the band distributed for free on Labrador Records' website.
Club 8 - Western Hospitality
For more Club 8 music check out MySpace or visit the band's official site. You can buy The People's Record from Labrador's online store or download it on