CRYSTAL FIGHTERS – CHAMPION SOUND (Dance/Electro – Spain/UK)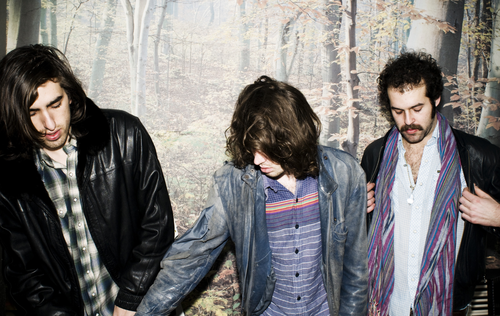 English/Spanish electrorock outfit Crystal Fighters recently released their last single, "Champion Sound", taken off  the band's debut album Star of Love. Influenced by a multitude of different musical genres, their sound is a fusion of fast progressive dance music, traditional Basque folk, synthesisers and heavy beats fuelled by early 80s Spanish punk. Case in point: "Champion Sound" seamlessly integrates syncopated tribal drums, layered vocals and a riff lifted from the Basque folk piece "Sagar Dantza".
Beside the original song and an acoustic version, the Champion Sound EP includes stellar remixes from Mr Nô, Mustang, AKS, Homework, Steep, Psychemagik, Regal Safari, Clubfeet, Gongon and Outboxx. Check out Regal Safari's laid back ambient mix and Steep's dancier electro reinterpretation just below and stream the other remixes on SoundCloud!
Crystal Fighters - Champion Sound (Regal Safari Remix)
Crystal Fighters - Champion Sound (Steep Remix)
More info and music by Crystal Fighters on their official site or Facebook. Buy the music on the online store or on