DARWIN DEEZ – UP IN THE CLOUDS (Indie/Pop – US)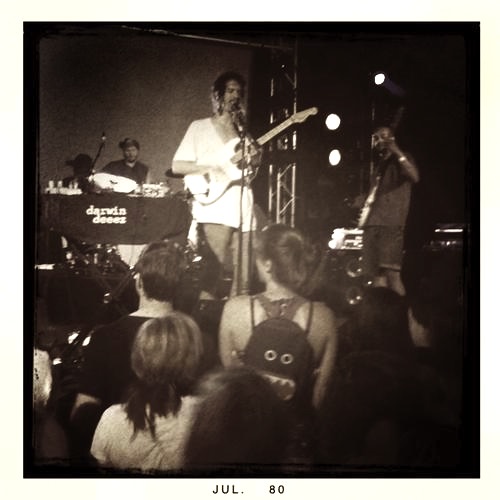 Darwin Deez is the moniker of Darwin Smith, a young artist who writes, records, produces and arranges using a 4-string electric guitar in his own invented secret tuning. Five years ago, he left Wesleyan University (and friends MGMT and Boy Crisis) to play in a band in New York City: the Creaky Boards. During that time, he kept writing and recording his own songs on an old PC with a $200 mic and that gradually gave birth to his solo project: Darwin Deez.
Signed to the Lucky Number label, Darwin Deez released their first LP in April 2010 after receiving a lot of well deserved public attention in the UK in late 2009 after the release of their debut single, "Constellations", and its follow up, "Radar Detector", which managed to reach #62 in the UK Singles Chart and #5 in the UK Indie Chart. The third single from the album, "Up In The Clouds" was released on 12 July 2010. Here are two remixes by Jake Bullit and Mr Flash…
Darwin Deez - Up In The Clouds (Jake Bullit Remix)
Darwin Deez - Up In The Clouds (Mr Flash Remix)
With best friend and confidant Michelle Dorrance on bass, Greg on guitar and Cole on guitar, Darwin is embarking on his first full US tour in november, with bishop allen and throw me the statue. Their current live set features his original songs, harsh electronic noise, and bouts of synchronized dancing.
Check out Darwin's official site and listen to more tracks on MySpace. Buy the music on Lucky number's official site or on