MITZI – TRULY ALIVE (Disco/Pop – Australia)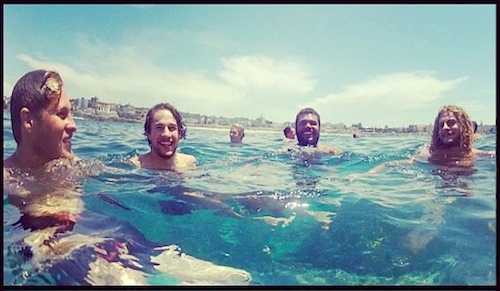 Brisbane-based quartet Mitzi blew audiences away back in 2011 with their amazing debut EP, All I Heard, a perfect mix of classic pop and disco cool. In the next couple of years, they scored support slots for the likes of Darwin Deez,  Yelle, Foster The People or The Whitest Boy Alive, and they also used their production skills to remix artists such as Two Door Cinema Club, Cassian, Lo Fi Fnk and Jinja Safari.
The boys are now gearing up for the release of their highly anticipated debut album, Truly Alive, out on February 18 via Sydney-based indie electro label Future Classic. Check out the title track (and video) below…
Truly Alive showcases Mitzi's unique brand of garage disco, NYC indie with the light-heartedness of Australian pop. Armed with a dreamy astral delivery, vintage analog warmth and electrifying sounds, Mitzi are here to stay!
Mitzi - India (Joakim Remix)
Follow Mitzi on Facebook. Buy the music on