saturday nite with… DENIZ KURTEL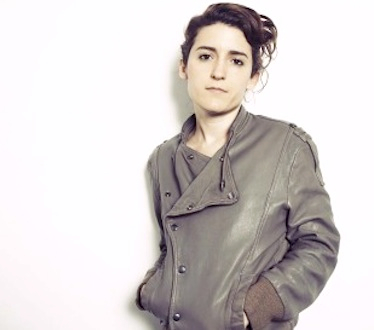 Crosstown Rebels' freshest talent and lady of the moment Deniz Kurtel is a discreet artist who has recently been getting more and more attention, almost despite herself. With only a couple of EPs and a few scattered remixes here and there, Kurtel already had a pretty good 2010, being part of the Wolf + Lamb parties in Brooklyn and appearing in various art festivals and exhibitions such as Burningman or Communikey. The release of her debut album, Music Watching Over Me, last March only helps to solidify this nascent music career.
Be it said that the Turkish-born multi-faceted artist is an accomplished interactive sculptor, mainly known for installations that make use of sophisticated computerized LED arrays and mirrors. She developed a connection to the sentiments of electronic music while studying in the USA and finally decided to put her years of intensive classical piano training to use making her own music.
Deniz Kurtel (Feat. Jada) - The L Word
"The L Word" was released ahead of the Kurtel's debut long-player. This track throws the clock all the way back to the origins of House music, with its raw bass loop and pulsating percussions. It builds up nicely and draws you in deeper and deeper until you completely surrender.
If you're curious, you can check out Kurtel's art on her official site and if you want more info about her releases and tour dates, head over to Crosstown Rebels. Buy her music on