saturday nite with… DRAGONETTE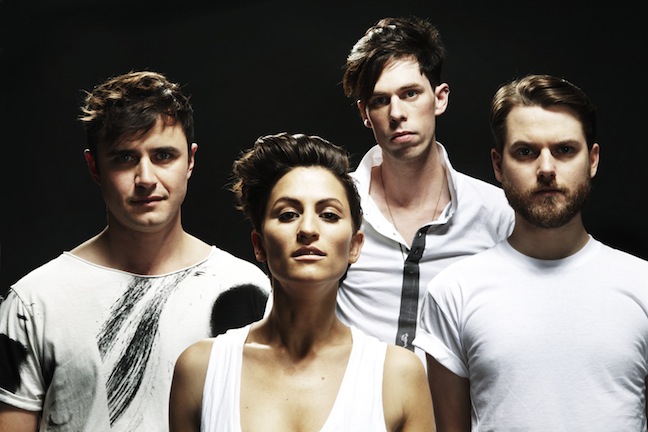 Playing non-stop on my mp3 right now is "I Get Around" by Dragonette…
This Canadian electropop four piece is great at crafting catchy pop songs with great hooks and this exactly what they did on their new single "I Get Around". Uplifting, unashamedly pop and highly danceable, this is excatly the kind of music you what you wanna hear when you're riding the metro and everyone around you looks sad and grey. Give it a try and you might end up dancing and singing in the metro very soon.
Dragonette - I Get Around
The band consists of singer-songwriter Martina Sorbara, bassist and producer Dan Kurtz, guitarist Chris Hugget and drummer Joel Stouffer. Their first record, the Dragonette EP, was released in 2005, prior to signing a record deal with Mercury Records. Dragonette then relocated to London to record their debut album Galore and toured the UK supporting local acts, including Basement Jaxx.
The singles "Take It Like  A Man" and "I Get Around" performed quite poorly on UK charts but Dragonette did get some airplay with "The Boys", a cover of Calvin Harris' hit single "The Girls", and they also became a favourite of many electro blogs…
Check out more music by Dragonette on MySpace. If you like what you hear and want to buy the music, head over to