MIDNIGHT JUGGERNAUTS – THIS NEW TECHNOLOGY (Electro/Indie – Australia)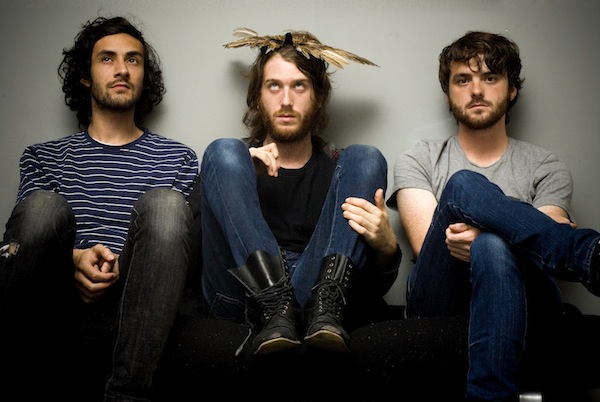 Hailing from Melbourne, Midnight Juggernauts are Andy Juggernaut, Vincent Vendetta, and Daniel Stricker. Andrew and Vincent  originally met in school and formed the band back in 2004. They released a couple of EPs together and were later joined by Daniel on drums. Their work met with a lot of success amongst their peers so the band kept working and, in 2007, they released their debut album Dystopia on their own label, Siberia Records.
Midnight Juggernauts' music has been described as anything from 'prog dance meets cosmic film scores' to 'slasher-flick disco' to 'deadpan landscape'. This incredible mix of influences has attracted a great variety of artists to work with them and the boys have had the opportunity to do remixes for Dragonette, K.I.M, Cut/Copy, Sébastien Tellier or The Presets.
Dragonette - I Get Around (Midnight Juggernauts Mix)
After playing festivals and headlining tours worldwide during late 2007-early 2008, the band is now working on their follow-up album. For now, you can check out their latest EP, This New Technology (Acéphale, 2009), and purchase it on
Midnight Juggernauts - This New Technology
In the next three months you'll be able to catch Midnight Juggernauts live in New York, LA, Perth, Sydney, Melbourne, Brisbane, etc… Check out all the dates on MySpace and if you feel like it, watch their new video HERE.