FABOLOUS – THE S.O.U.L TAPE (Rap/HipHop – US)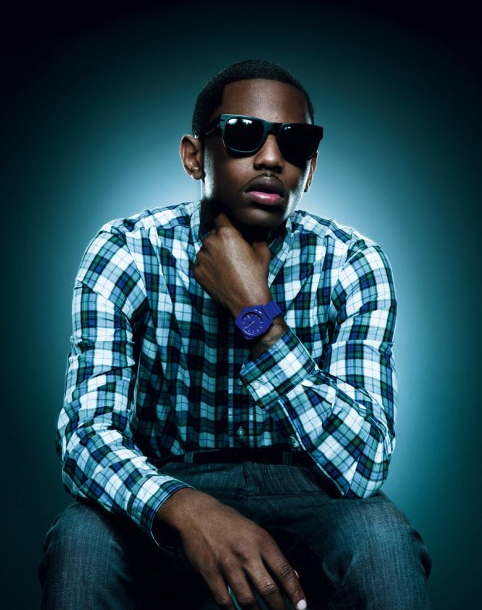 After almost 10 years in the music biz, American rapper Fabolous (born John David Jackson) has become one of the references in the scene. With five albums, over four million copies sold in the US alone and two Grammy award nominations, he is at a point in his career where any exterior observer could safely say his efforts to succeed and get to the top have paid off.
Born and bred in Brooklyn, Fabolous released his debut album, Ghetto Fabolous in 2001 and has since released 2003's Street Dreams, 2004's Real Talk and 2007's From Nothin' To Somethin' and 2009's Loso's Way. The veteran hitmaker still exudes a rookie-of-the year swagger. After recording for both Elektra and Atlantic Records, Fab is enjoying a home coming with the legendary Def Jam label. His first recorded song was "If They Want It" from DJ Clue's The Professional, which was released by Roc-A-Fella/Def Jam in 1998.
Fabolous - You Be Killin Em
With his great beats and infectious choruses, the swagger level is high. We have here for you today the Brooklyn's MC latest project The S.O.U.L Tape. After the success of his last tape There Is No Competition 2, expectations are high for this new release but Fabolous doesn't disappoint. You can see features by artist such as Lil Wayne, Lloyd Banks, Red Cafe and many more. This tape is just filled with bangers.
Loso's Way 2: Rise to Power is the upcoming sixth studio album by Fabolous. The album is a sequel to his fifth studio album Loso's Way. It was scheduled for release on November 23, 2010 by Desert Storm Records and Def Jam but will now be released on September 13, 2011, celebrating 10 years since his debut.
Find him on MySpace or on his website. Download The S.O.U.L Tape on DatPiff and get all other Fabolous releases on