FRED FALKE – AURORA (Club/FilterHouse – France)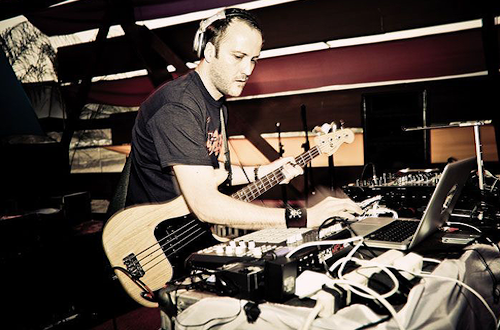 German-born France-based house producer Fred Falke is probably one of the best known producers amongst regular clubgoers and mainstream radio listeners. Over the past few years, he has churned out anthemic synth-laden remixes for the likes of Little Boots, Likke Li, Metronomy, Burns, Hot Chip, Florrie or Pnau, always demonstrating a particular ability to balance the energy of dance music with a strong pop sensibility.
Pnau Ft. Ladyhawke - Embrace (Fred Falke & Miami Horror Remix)
Death From Above 1979 - Black History Month (Alan Braxe & Fred Falke Remix)
Having released a few acclaimed singles and EPs along the years (some of them with long-time collaborator Alan Braxe), Falke finally rolled out his long-awaited debut LP, Part IV, a few days ago on December 7th via Kris Menace's label Work It Baby. Consisting of 12 (mostly) instrumental tracks, this euphoric album contains more than a few of Falke's previously released tunes ("808 PM at the Beach", "Chicago"), as well as a few new songs, including the blissful eight-minute dance masterpiece "Aurora"…
This album sounds exactly like one would expect, showcasing Fred Falke's signature sound, a subtle mix of electro-tinged arrangements, filtered synths and addictive melodies, kept in check by throbbing drums. He re-asserts the musicality of the 70s and 80s within the context of modern music, bringing that sound to a young crowd.
Catch up with Fred Falke on MySpace or Facebook. Buy his music on