FUJIYA & MIYAGI – PAPER AIRPLANES (Electronica/Alt – UK)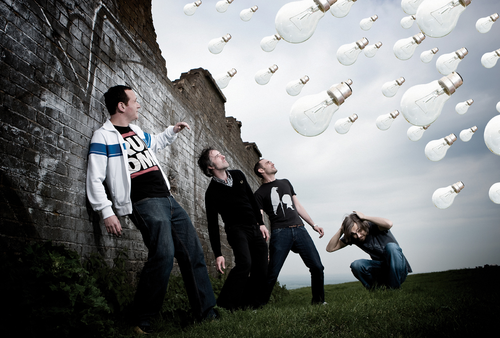 Brighton-based band Fujiya & Miyagi was formed in 2000. Strange name for an English band? As explained by David Best (lead vocalist but also guitarist and keyboardist), the name comes from the movie 'The Karate Kid' and a brand of record players: "Miyagi was taken from the film 'The Karate Kid' and Fujiya was the name of a record player. It just looked really nice written down. And it was the only name we came up with".
Fujiya & Miyagi are self-described as being heavily influenced by 70's krautrock bands such as Can and Neu! as well as early-90's electronic music artists like Aphex Twin or  Tom Tom Club, all filtered for modern times.
Fujiya & Miyagi - Paper Airplanes
With their eclectic sound and interesting use of lyrics as just another element of rhythm in their songs, Fujiya & Miyagi have won over the hearts of a legion of supporters, among whom may be counted DFA, Tiga, Chicken Lips, Damo Suzuki and BBC 6 Music's Tom Robinson.
Fujiya & Miyagi - Collarbone
They have also done some noteworthy remixes for bands such as Mercury Rev, Bomb The Bass or Half Cousin. Check out more music by Fujiya & Miyaki on MySpace and download their music on