GOLDEN BUG – FLAMINGO (Disco/Funk – France)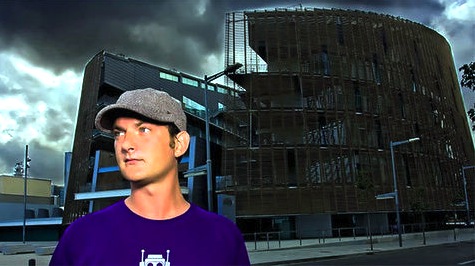 Golden Bug is back with a brand new EP: The Game/Flamingo! Antoine Harispuru, aka Golden Bug, is releasing this EP tomorrow February 19th on super cool label Gomma Records and it will be followed by a Flamingo Remix EP on February 26th.
Influenced by all the 70's and 80's funk and electrofunk, Golden Bug's music has been described as a mix between dark italo disco, dirty funk, futuristic electrobeats and robotic vocals, cut up fervently like powder on a glass table at Studio 54. I would say his music is unusual and highly danceable.
Golden Bug is also behind some crazy remixes for artists such as Lost Valentinos, Adam Freeland or Two Door Cinema Club…
Check out more Golden Bug music on MySpace and buy his new EP's on Beatport or
Like it? Share it!