WE HAVE BAND – WHB (Indie/Electro/Rock – UK)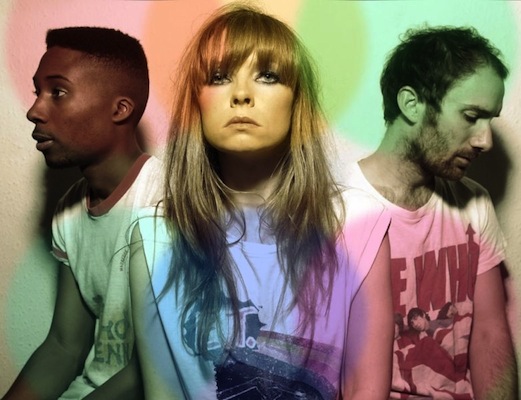 We Have Band have been around for a while now and they've been attracting a lot of media attention ever since their formation. They are a do-it-yourself trio who encompass the grooves of Talking Heads and the best bits of Hot Chip. With Darren Bancroft on vocals, drums and sampler, Dede W-P on vocals, percussion and sampler and Thomas W-P on vocals, guitar, bass and programming, the band have been putting out singles and EPs that kept us asking for more. The good news is their debut album is finally out since April 5th. Simply titled WHB it shows the band's sound has grown into a more serious kind of alternative electro rock.
We Have Band's latest single, "Divisive", is a party track and it has been remixed by a host of big names including Carl Craig, French Fries, DJ Mujava, Tom Starr and Golden Bug. Here are our favourite remixes..
We Have Band - Divisive (DJ Mujava Dub Mix)
We Have Band - Divisive (Tom Staar mix)
We Have Band - Divisive (Golden Bug extended mix)
We Have Band are currently on tour across Europe, so check out MySpace to get all tour dates. You can also buy the album with bonus tracks on