HEALTH – DISCO2 (Alt/Electronica – US)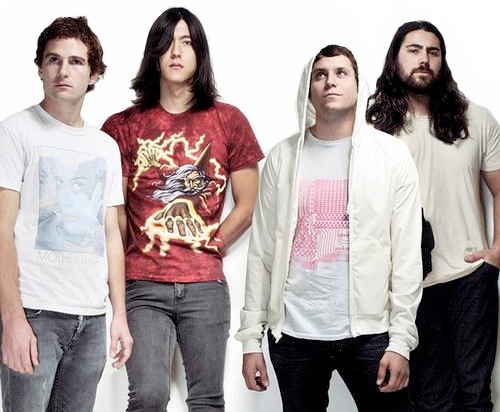 Noise rock band Health is a four piece consisting of Benjamin Jared Miller, Jake Duzsik, John Famiglietti and Jupiter Keyes. They have released four LPs so far: Health (2007), Disco (2008), Get Color (2009) and Health::Disco2 (2010).
Though the band initially became popular playing multiple free concerts around LA and other US cities, it was their 2007 collaboration with Crystal Castles that gave them international exposure. Crystal Castles' rework of Health's track "Crimewave" charted at position nine in the UK indie singles chart and became a favourite of many music critics.
Crystal Castles vs Health - Crimewave (LAZRtag Remix)
The band is often considered noise rock but besides having some slight elements of the genre, they don't fit the sound of other bands included in the noise rock scene. Health tend to mix a lot of other genres  in their sound: electronica, dance and even synthpop.
Their latest release, Health::Disco2, is a remix album of 2009's Get Color. The nine tracks of the original LP were totally reworked by a host of prestigious bands and producers including Gold Panda, Crystal Castles, Javelin, CFCF, Little Loud, Azari & III and others. There is also a new track, "USA Boys", which is a spacey synth-based slow jam that's right at home among the remixes.
Show Health some love on MySpace and buy their music on