HOLY GHOST! – REMIXES (Electro/Disco – US)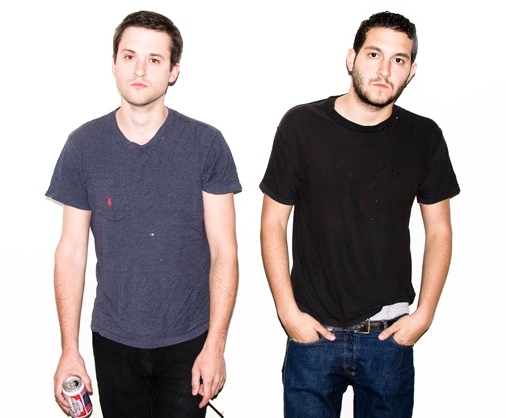 Brooklyn duo Holy Ghost! just never stop, do they? It's been a little over a month since the release of their self-titled debut album on DFA Records and they keep pulling gorgeous remix after gorgeous out of their seemingly bottomless magic hat.
For their latest release, the Wait & See EP, Alex Frankel and Nick Milhiser have invited five of dance music's titans to remix their absurdly catchy new single "Wait & See", one of the standout tracks from their album. CFCF, Flight Facilities, Moby, Kris Menace and Richard X each steer the song in new directions but they all find a way to capitalize on the irresistible danceability of the original.
And here's a couple more remixes just to celebrate Holy Ghost's new release. First up is a glistening, gassed-up version of "Static On The Wire" courtesy of RAC (Remix Artist Collective). The second remix is a disco-house edit of "I Know I Hear" by Jacques Renault.
Holy Ghost! - Static On The Wire (RAC Remix)
Holy Ghost! - I Know I Hear (Jacques Renault Remix)
Holy Ghost! is on MySpace and has a sweet website where you can find all sorts of info, videos and music. To buy Holy Ghost's debut album, go to