HOLY GHOST – I WANTED TO TELL HER (Disco/Funk – US)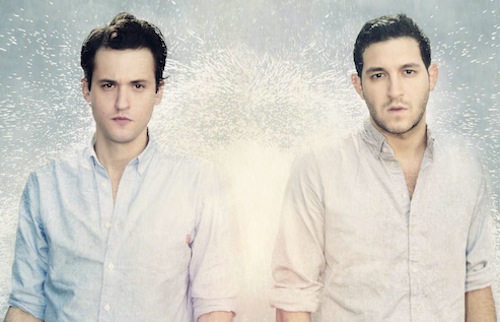 It's always exciting to hear new music by Brooklyn lads Holy Ghost!, so it's great news to know they have a brand new single out. Even better news is that the song is available for free download via Green Label. "I Wanted To Tell Her" is a high energy funky cover of Ministry's 1983 synthpop classic, which they have re-recorded with a little help from Nancy Whang (of LCD Soundsystem) and Juan Maclean.
Holy Ghost! - I Wanted To Tell Her (Ft. Nancy Whang & Juan Maclean)
As a bonus, here is a little remix for all Holy Ghost! fans out there. This synth-based minimal electro remix by Cosmic Kids was included in last month's Hold My Breath EP and the band is giving it away for free on their official site.
Holy Ghost! - Hold My Breath (Cosmic Kids Remix)
If you can't get enough Holy Ghost!, catch the guys currently touring across North America with their friends Midnight Magic, Eli Escobar, and Jessica Six!
For more info, check out the official site or Facebook. Buy the music on