JJ – KILLS (DreamPop/HipHop – Sweden)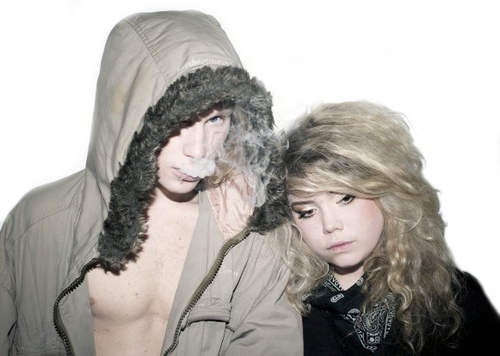 Swedish outfit jj has been releasing their quirky hip hop influenced, R&B flavored dream pop through Gothenburg-based indie label Sincerely Yours (founded by Swedish band The Tough Alliance) since 2009. Joakim Benon and Elin Kastlander's introduction was the single "jj nº 1" which came out in early 2009 and was followed a few months later by their debut album, jj nº 2.
JJ - My Life (Legobeat Retake)
Hailed by music critics across-the-board, jj had a pretty great 2010. They scored a support slot for The xx's first headlining North American tour and released their highly-anticipated second album, jj nº 3, in March. Aside from their official releases, jj have also done a bunch of covers of some of their favorite contemporary pop songs, including "Ecstasy" (based on Lil Wayne's "Lollipop"), Akon's "Troublemaker" or Jeremiah's "Birthday Sex"…
(the title being a reference to Swedish labelmate
ceo
)
jj returned last October with a free two-track digital single entitled Let Them and then on Christmas eve with a full-length mixtape entitled Kills, also available for free at Sincerely Yours website. This mixtape finds Elin and Joakim toying around with samples and scraps of melody by the likes of Dr Dre, M.I.A, Robyn, Jay-Z, Kanye and many more. The result is a compilation that is fun and full of energy, even through its dreamiest moments.
jj's music is still to be fully defined and that's quite ok. The duo is adventurous enough to try almost anything but they always give every track they make this special unassuming and quiet poppy touch that somehow manages to get under your skin. Their psychedelic electro pop invites you to take a step back and look at pop music from a slightly offbeat point of view, making old things sound new and interesting.
If you like what you hear, you can buy jj's albums on
Like it? Share it!