JONQUIL – ONE HUNDRED SUNS (Indie/Rock – UK)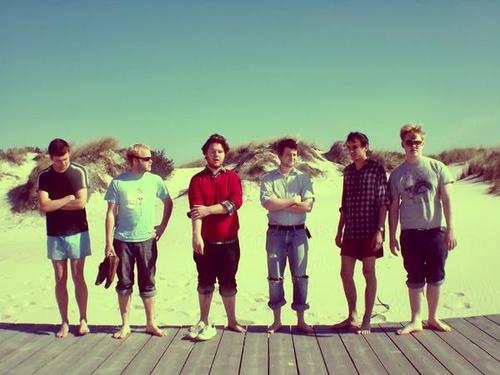 The boys from English indie rock collective Jonquil are a happy bunch, or so it seems. Their songs somehow manage to convey so much positive energy that they will make (almost) anyone want to smile and bob their head gently to the rhythm.
Spearheaded by Hugo Manuel (aka Chad Valley), a gifted musician and songwriter, the Oxford-based combo has been around for over five years now. They have released a few EPs and one full-length but they have spent most of their time touring around the UK and abroad. Gig after gig they have built a solid fan base and their concerts have become a kind of institution and the Oxford region.
The band's sound, heavily rooted in folk traditions (with influences ranging from the Microphones to Joan Baez) seamlessly blends elements of indie rock and Afro pop. Highly nuanced and smoothly executed, Jonquil's music feels spontaneous and carefree. Their new EP, One Hundred Thousand Suns, grows on you with every listen. A real treat for your ears.
Jonquil - Fighting Smiles
There is no doubt that Jonquil are in it for the long haul and, given the quality of their musical production so far, there should more great tunes coming out of Oxford in the years to come.
More Jonquil on MySpace. Buy the music on