KITSUNE MAISON 10 – THE FIREWORKS ISSUE (Electro/Indie – France)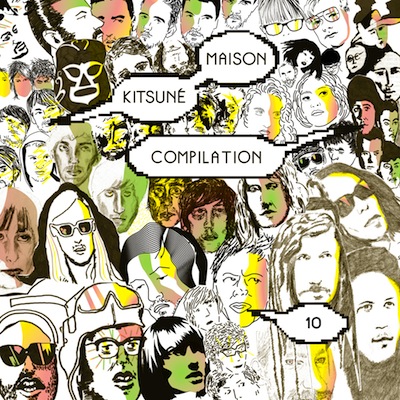 It's time to celebrate! Kitsuné Maison 10 is out now digitally and on the 29th as a CD and it's a blast. Or fireworks, to be more precise. Indeed, the tenth volume of the now legendary Kitsuné Maison compilations has been dubbed "The Fireworks Issue" and after giving it a listen, we know exactly why. This great mix is ten times more pop, more electro, more rock, more everything, more more more!
Featuring music by Beataucue, Digitalism, Icona Pop, Yelle, Clock Opera, Two Door Cinema Club, Housse de Racket, Flight Facillities, Is Tropical and many more, Kitsuné Maison 10 is a twenty five track musical tour de force. Buy it on Kitsuné's official website or
As a teaser, listen to two tracks below.
Strange Talk - Climbing Walls
Brought to you by Melbourne.based band Strange Talk, "Climbing Walls" is built around a gloriously cheerful chorus, flashy electronics, and a fat bassline… These guys are like a super hybrid of  Phoenix, Passion Pit and Empire Of The Sun and they already have major OZ radio Triple J raving about them. Rumour has it that the band's debut EP should be out early next year. In the meantime, check out thier page on MySpace for tour dates.
Justus Kohncke Feat. Alexis Taylor - Sorry
"Sorry" is a sublime disco track made by German producer Justus Köhncke with guest vocals provided by Hot Chip's Alexis Taylor. Find out more about Justus Köhncke on MySpace.