umstrum LIVE – Playlist 06/06/2011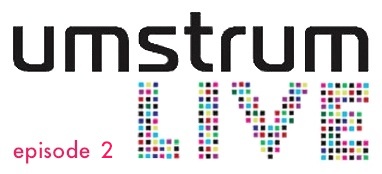 Today umstrum LIVE takes you on a musical trip through Germany, France, Australia, New Zealand, the US, Sweden and Brazil! Fasten your seat belts and let's go!
EP 2 - umstrum live 06/06/2011
The tracks you heard are mostly taken from the articles posted in the past week on the blog. There are a few unposted remixes and extras. Here's is the detailed playlist with links to all the artists so you can listen to more tunes if you so fancy:
Treasure Fingers – It's Love (Amtrac Remix)
Jensen Sportag – Jackie
Alex Winston – Sister Wife (Ladyhawke Remix)
Madeleine Bloom – Zero Tolerance (James Merrifield Remix)
The Album Leaf – Over The Pond (Five North Remix)
Munk feat. Joyce Muniz – Mis Labios (Club Mix)
RÜFÜS – We Left (Ride The Universe Remix)
Five North – ChillZard
Mr Little Jeans – The Suburbs (Arcade Fire Cover)
The Chain Gang of 1974 – Hold On
Madeleine Bloom – A Little (Bobby Starrr's Dub)
To get all future umstrum LIVE podcasts delivered straight to you upon release, subscribe via iTunes or use your favourite feed reader
See you next week!