MIDLAKE – THE COURAGE OF OTHERS (Alt/Indie – US)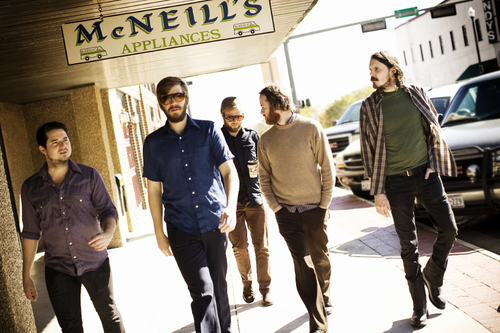 For some unfathomable reason, we have never posted Midlake's music before on this blog. Clearly there is absolutely no valid excuse for that, except that there is so much wonderful music in the world that it is physically impossible to listen to it all. So Midlake is one of those bands that we just missed…
Midlake was formed in 1999 by a group of jazz students at the University of North Texas. Even though they started off as an experimental  funk/jazz band (under the name The Cornbread All-Stars), their sound now leans more toward indie rock, with influences from the likes of Radiohead, Iron & Wine or Grandaddy.
After their critically acclaimed 2004 debut, Bamnan and Slivercork, Midlake released the hauntingly archaic The Trials of Van Occupanther in 2006. This second album saw the band reach new heights and brought widespread success on the strength of songs such as "Roscoe", here remixed by Beyond The Wizard's Sleeve…
Midlake - Roscoe (Beyond The Wizard's Sleeve Remix)
Coming after the highly successful The Trials Of Van Occupanther, the more personal The Courage Of Others is dark, sometimes disturbing, but always stunning. Get a taste of the new material just below.
Visit their official site or MySpace and buy the music on