MIIKE SNOW – ANIMAL (Pop/Indie – Sweden)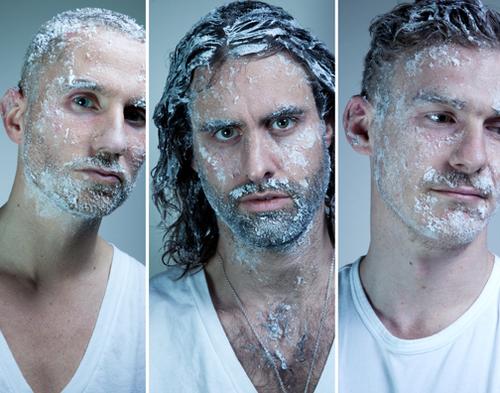 This is Miike Snow, a Swedish band formed only a couple of years ago in Stockholm. The band consists of American singer / songwriter Andrew Wyatt, and composers/producers Christian Karlsson and Pontus Winnberg, also known as Bloodshy & Avant.
Karlsson and Winnberg share a common background as DJs but they really came to public knowledge through their collaborative work as producers for such artists as Kelis, Madonna or Kylie Minogue. The combination of their producing talent and Wyatt's solid background as a songwriter, bassist and singer gave birth to Miike Snow's quite unique electro pop sound.
The first single taken off their 2009 self-titled debut album was "Animal". This track was remixed by Fake Blood to great effect and it became a massive club banger!
Miike Snow - Animal (Fake Blood Remix)
Miike Snow's second single "Black and Blue" was also given the remix treatment but this time by the hand of Tiga. The original pop sound gets a very punchy techno twist which clearly bears Tiga's signature…
Miike Snow - Black Blue (Tiga Remix)
The band supported Lykke Li on her first headlining tour and now they've decided to hit the road too. They will be on tour all through October and November. For tour dates, check out their page on MySpace.