MONDAY MIXER #16 [UNSIGNED ARTISTS]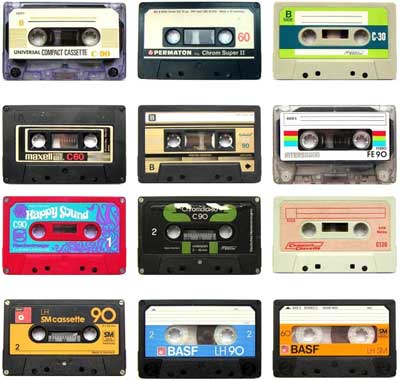 Back by popular demand… Monday Mixer! After a two-week pause (a well-deserved break for all the bloggers on the team), your favourite Monday mixtape is finally back and umstrum||music is very proud to be hosting it for the second time.
For those of you who may not be familiar with this whole Monday Mixer thing, it basically involves a team of bloggers from all round the world who band together every week and create an eclectic mix around the host blog's chosen theme.
For today's playlist, the theme is Unsigned Artists and there's a very good reason behind it. Indeed, most of us music bloggers do what we do just for the sake of promoting good music, because we like it and we want to share it. Very often this means supporting emerging acts and helping them get a wider audience. In this Monday Mixer you will find a selection of ten talented (but still unsigned) artists that our blogger friends feel strongly about and wanted to share with you!
Ian @ 1146 Miles

First single from an up-and-coming Australian folktronica duo that I'm a really big fan of: Anton Franc, or the musical pairing of Josh Bowyer and Jamie Kuzich.
Daniel @ Music On My Radar

Paradise is a band residing just along the outskirts of Los Angeles, in a place called Santa Clarita. They are a really cool and down to earth band. I am actually really surprised that they aren't signed yet given their very upbeat and blissful sounds. They have this modern jazzy pop feel to them, not to mention how catchy their songs are. They recently released an EP entitled Cold Gold which you should definitely check out. Here's one of their songs from the EP.
Mikayla @ LOOSE L!PS

Goldroom is the new project of Josh Legg, perhaps better known as one-half of the LA band NightWaves and one of the heads of the Binary collective.  His beachy electro tracks are the perfect accompaniment to lazy hazy summer days with a drink in your hand and a girl (or guy) on your mind.  Get "Morgan's Bay", his first single, and slip into beachy bliss.
Joseph @ Nashville Nights

This mystery producer just started sending out promos so I'm pretty sure he's not signed yet. Operating under the name Rogue Vogue, he makes music influenced by late 80s and early 90s Chicago house legends like Ron Hardy, Frankie Knuckles and Paul Johnson. His sound is perfect for a windows-down summer drive. Check out "Breezy," one of the two freebies on RV's SoundCloud.
Ben @ The Metropolitan Jolt

Five North - Failed English
When I try to think of my favorite unsigned artist Five North immediately comes to mind. Dane is always creating innovative tracks that are outside of my normal "listening zone". I don't know where to place his music in the genre pool besides Electronica. I just hope this kid starts making Banger house tracks. Make sure to run through his SoundCloud I'm sure you'll have a few things you like.
Marc @ umstrum

Yus is the name of Youceff Kabal's solo project. Based in Phoenix, AZ, this young artist blends elements of pop and hip hop. Palms, yus' first record was self-released digitally in November 2010 and is available for free download on Bandcamp.
Cory @ Silence Nogood

DJ Frane is the reason I started my blog in the first place.  He was my first post ever and continues to be one of my favorite musicians.  He has three albums that don't have a weak track on 'em and all center around 'Beats to Blaze to'.  Definitely worth checking out, I've never had a complaint.
Nicolas @ La 3ème Heure

Open your mail and get a song like Turnpike by Arrange… Wow! Since that day, this track has become an obsession. It is dark yet not desperate, teared between a classic piano line and some smooth electronic effects. This song sounds just perfect. And when you know that Arrange, alias Malcolm Lacey, is only 18 years old, expect some more wonders from him in the next few years. Some wonders ss good as Plantation, his first self-released album available on Bandcamp. We're in love.
Owen @ Wine and Bowties

Francis and the Lights - The Top
Oh man. "The Top" by Francis and the Lights. The tight drums. The synth… Everything is necessary. It's so concise. That minimalism defines Francis' music. Nothing is out of place. Nothing is to show off. Everything feels good. It's surprising to me that they're not signed. Maybe it's cause Francis seems to be… I was going to say a loner, but that sounds like oversimplifying. Trying to avoid that. But seriously. His stuff is classic-timeless-this-is-what-I-listened-to-when-I-was-a-kid stuff.
Frank @ Lost in the Sound

The Dean's List - Dear Professor
Catering to the college crowd, The Dean's List found a bit of buzz earlier this year when they released their mixtape The Drive In. "Dear Professor", one of the standouts from the mixtape, is Sonny Shotz's case that fame hasn't changed him and that he's still the same guy.