ON-THE-GO – ONE SPARK EP (Pop/Rock/Indie – Russia)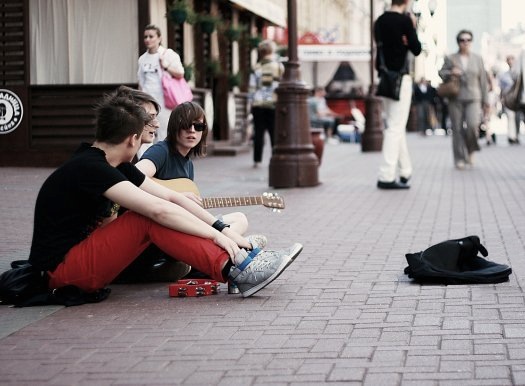 Formed in April 2007, On-The-Go is an indie rock five-piece from the Russian industrial town of Tolyatti but now based in Moscow. The band consists of Yura Makarychev on vocals, Maxim Makarychev on guitar and vocals, Zhenya Merkushev on keys, Sasha Guba  on bass and Grisha Dobrynin on drums.
While their first release was mostly rock music, the band took a 180 degree turn last year after signing with Xuman Records and decided to explore new artistic directions. Their first single for the Moscow imprint, "In The Wind", featured two excellent alternative-indie tracks on which they "make an emphasis on different emotional states", according to lead vocalist and frontman Yura Makarychev.
To help fans wait for their highly-anticipated debut album, On-The-Go released the One Spark EP a few months ago. It showcases the band's intricate arrangements and beautifully interwoven guitars on five gorgeous tracks. For your listening pleasure, here is an amazing remix of On-The-Go's "The Day You've Been Waiting For" courtesy of The Papers and Andrey Karaman (of Tip Top Tellix), both from Ekaterinburg.
On-The-Go - The Day You've Been Waiting For (The Papers & Karaman Remix)
Listen to more new tracks at Myspace or SoundCloud and follow On-The-Go on Facebook. You can buy the music on