THE PAPERS – REMIXES (Indie/Electronica – Russia)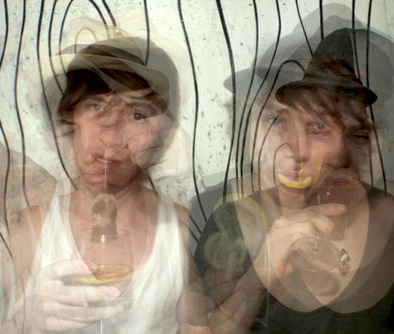 Hailing from the cold Russian city of Ekaterinburg, The Papers are two young musicians/producers with a passion for chillwave, vintage synths and 80s electro sounds. Ever since bursting onto the scene with their remix of underground hit "90 (Memories of You)" by indie outfit Pompeya, The Papers have earned accolades for their flawless productions and hot DJ sets.
As an introduction to their music here is a track called "Tari Kalianji". It features Bollywood-flavoured loops and samples and it clearly shows that the duo is equally comfortable with Funky grooves as with retro synthpop.
The Papers - Tari Kalianji
The Papers have an amazing ability to produce excellent remixes for other artists, but their productions are actually complete reinterpretations of the originals. Their rework of Sansara's song "Goroda" stretches the original to almost six and a half minutes and turns the whole thing into a spaced out atmospheric affair.
Sansara - Goroda (The Papers Rework)
For Ekaterinburg five-piece On-The-Go, they sped up the tempo just a notch, recorded new guitar and piano parts and added a touch of tambourine. And the result is… well, I guess you will just have to listen to it and judge for yourself.
On-The-Go - The Day You've Been Waiting For (The Papers & Karaman Remix)
If you want to listen to other material by The Papers, check out their page on SoundCloud.