THE XX – CRYSTALISED (Indie/Rock – UK)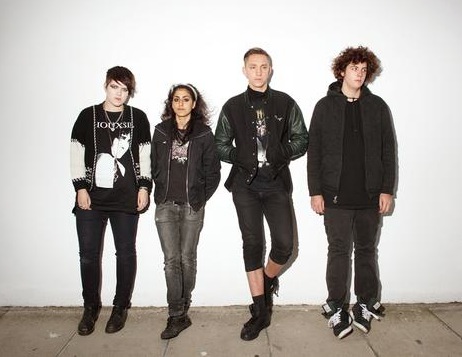 The xx is a bunch of 19-year-old South Londoners who make stark, synthy and woefully simplistic indie music. The four members of the band originally met at Elliott School, a school famous for alumni including Hot Chip and Four Tet. Their debut album, xx, was released on Young Turks Records on 17 August 2009 to much critical acclaim (download it on iTunes). It was produced by the band themselves and recorded in a small garage that was part of the XL studios. This setting and the fact that the recording sessions often took place at night contributed to the sleek, whispery nature of the album.
The first single "Crystalised" is here given the remix treatment by Popular Damage, a dance-electro outfit which has been described as "a poppier version of the Yeah Yeah Yeahs crossed with Daftpunk!"
The XX - Crystalised (Popular Damage Assimilation)
The band have toured with The Big Pink and Micachu. They also supported Florence and the Machine on her tour during September 2009, before embarking on a tour of their own in October 2009.
Florence and The Machine - You've Got The Love (The XX Rework)
On 11 November 2009, it was confirmed that keyboardist Baria Qureshi left the band after missing several scheduled shows, citing exhaustion. She will not be replaced, and the band will continue as a three-piece. More info + tour dates on MySpace…