TRACEY THORN – NIGHT TIME EP (Pop/Electronica – UK)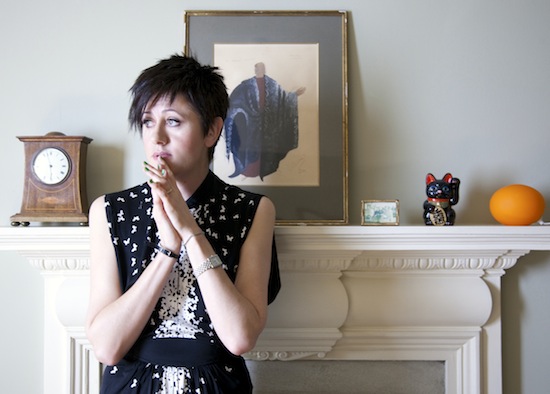 In the summer of 2010, The xx asked Tracey Thorn to record a track from the The xx's debut album for a special compilation of covers of the album's songs by their favourite artists. Unfortunately the project fell apart a few months later for numerous logistical reasons but not before Tracey had sung a new version of one the album most beautiful tracks, "Night Time".
The track gathered dust for a few months but it is rightfully seeing the light of day on a new EP from Tracey Thorn called the Night Time EP, released on Strange Feeling on October 31, much to the delight of all concerned. This beautiful rendition features musical partner and husband Ben Watt guesting on guitars and backing vocals (it is the first time the two have played together on a recording for over ten years) with the drums, programming and mix coming courtesy of Tracey's current production collaborator Ewan Pearson (producer of both Tracey's recent acclaimed album Love And Its Opposite and 2007's Out Of The Woods).
Icing on the cake, this new EP includes remixes of one of Love And Its Opposite's most popular tracks "Swimming". The first reinterpretation is Ewan Pearson's buffed up re-edit of last year's remix by dance producers-du-jour, Visionquest. Meanwhile, UK underground house legend Charles Webster has produced not one, but two versions of "Swimming": a beautifully percussive main mix and a rainy, autumnal dub.
Buy the Limited Edition 12″ translucent blue vinyl, signed by Tracey, on Buzzin Fly's online store or download the MP3 on