SEBASTIEN TELLIER – REMIXES (Electro/Pop – France)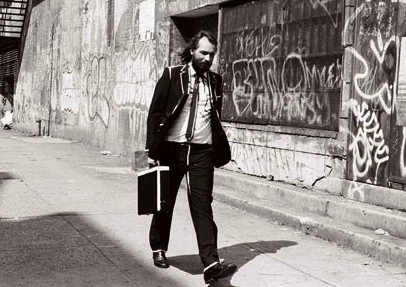 Paris-based singer songwriter Sebastien Tellier doesn't really need any introduction. In the past few years, he has managed to make quite a name for himself, exporting his highly personal blend of 80s flavoured electro way beyond the borders of his home country.
With three full-length albums released to date (L'incroyable Vérité, Politics and Sexuality), a soundtrack and two compilations, Tellier has been quite prolific and his music has been a constant source of inspiration for many producers and DJs, who have been releasing many reworks of his songs. Hence today's post, which takes a look back at some of the remixes that have popped up around the internet and brings you the nicest, coolest and funkiest.
Sebastien Tellier – Look (DirtyLittleSecret Remix)
Sebastien Tellier – Sexual Sportswear (SebastiAn Remix)
Sebastien Tellier – Divine (Danger Remix)
Sebastien Tellier – Kilometer (Donovan Remix)
If you like what you hear, check out two more remixes of Tellier's songs previously posted on umstrum||music. First up, a sublime remix of "L'Amour et la Violence" by Boys Noize, who turned this ballad into an absolute dancefloor bomb, then grab another remix of "Kilometer" by German electro genius Moullinex.
If you want to find out more about Sebastien Tellier, check out his page on MySpace and, if you want to buy his music, head over to